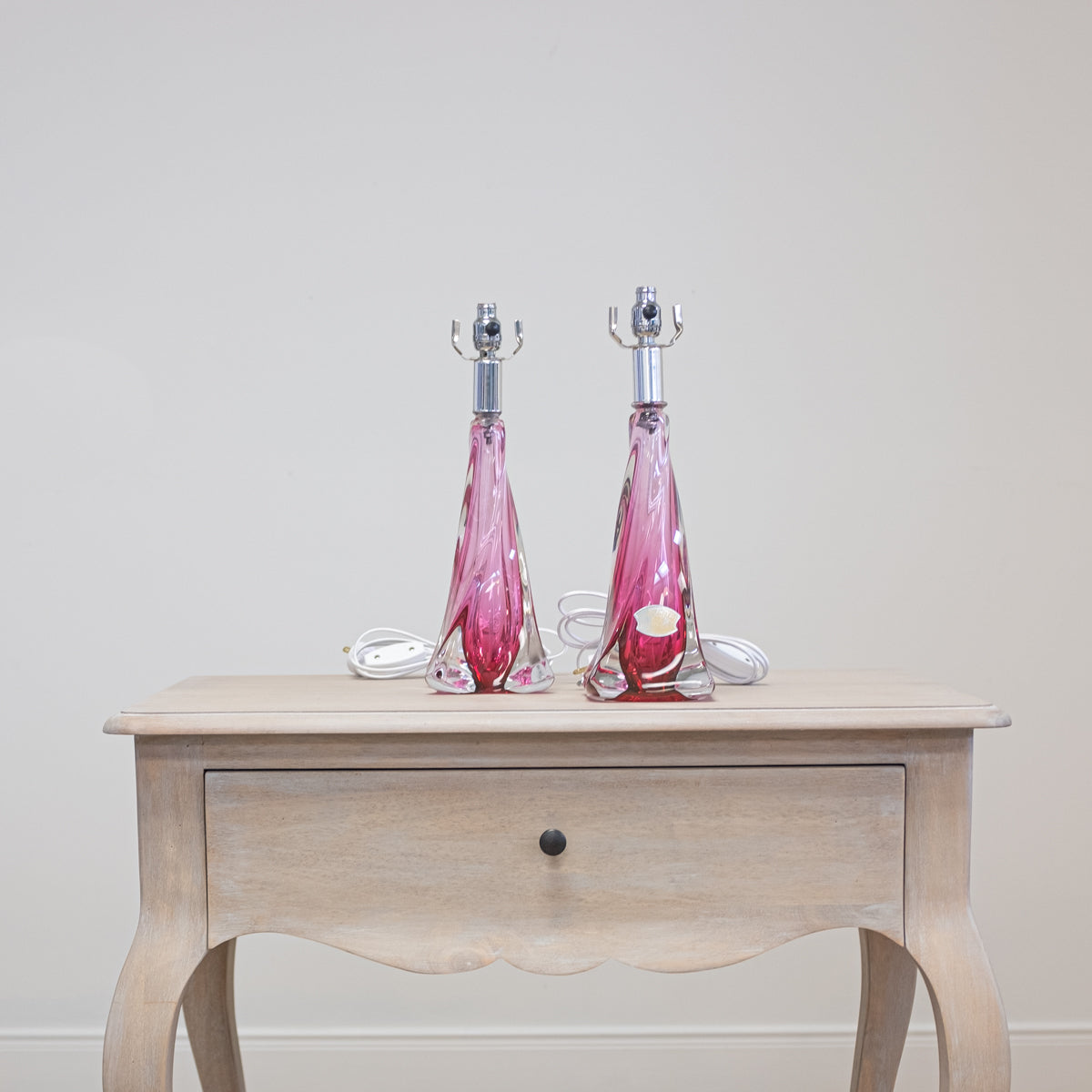 Pair of Vintage Pink Crystal Lamps, Val S'Lambert
From the Belgian crystal company Val Saint Lambert, a pair of vintage, probably mid-century, clear pink lamps so modern in their appeal and appearance that we couldn't pass them by. We rewired them for current-day use and can't wait to see how a customer decides to use them. In a bedroom? Perfect. On a vanity? Definitely.  
4.5"W x 12"H
Square base
One lamp has original "Val S'Lambert" silver foil label.
Shades sold separately.