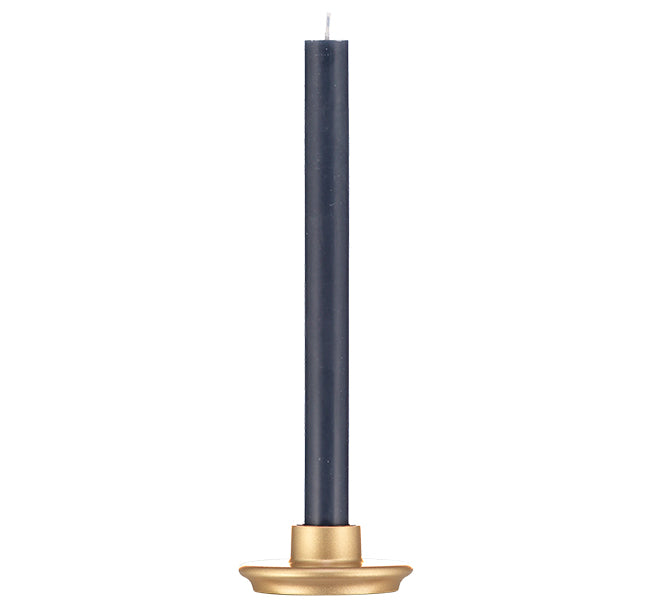 Turned Wood Painted Candleholder
Set the table in style with earth-friendly turned wood candleholders offered in matte green, gold or blue. The spare lines of the two sizes of candleholders play well together in a grouping of glowing candles. We love to pair the holders with the striped candles we also offer to create a colorful mix-and-match tableau.
Small: 3.5"D x 1.5"H
Medium: 2.25"W at base x 1.5"W at top x 6"H
 .
Handmade in India from waste-wood offcuts that would otherwise have been chipped or burned. A pad on the candlestick base protects table surfaces. Candles sold separately.