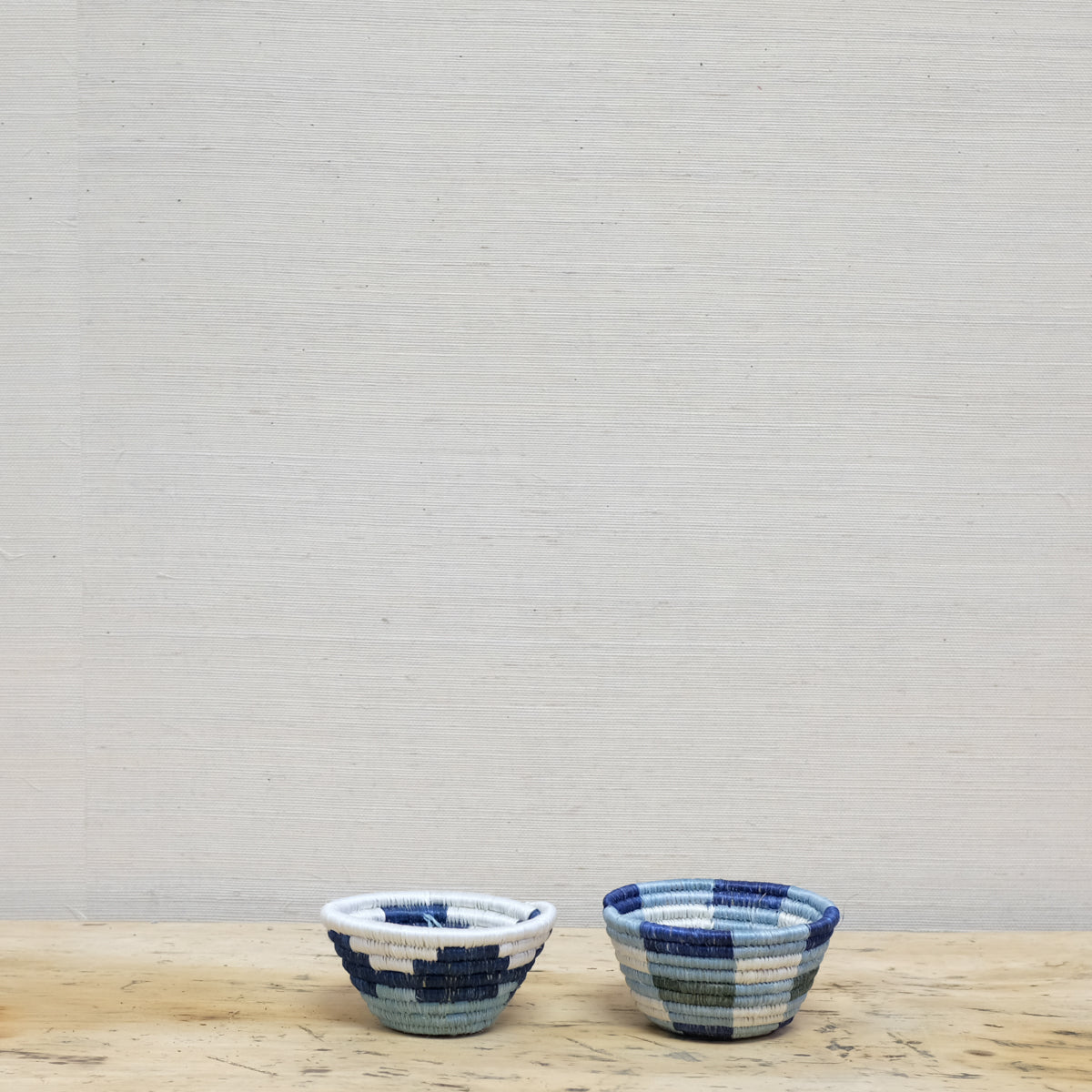 Silver Blue Gingham Woven Catch All Basket
A modern design crafted with a centuries-old tradition to form a textured and woven basket. Groups of women in small cooperatives across rural areas of Uganda in an ethical, fair trade environment weave together organically dyed grass and raffia using a sewing needle to achieve these incredible pieces of art that are unique per basket. And, just possibly the cutest, tiniest basket you've ever seen!

This petite basket can serve as a catch all for keys, jewelry or paper clips.  It's so versatile, you'll wish you had a few around the house for all of your different needs.
Approximately 5"W x 2"H; in the photo of two catch alls, the gingham basket is the one on the right.
Because the baskets are handcrafted, no two are exactly alike.