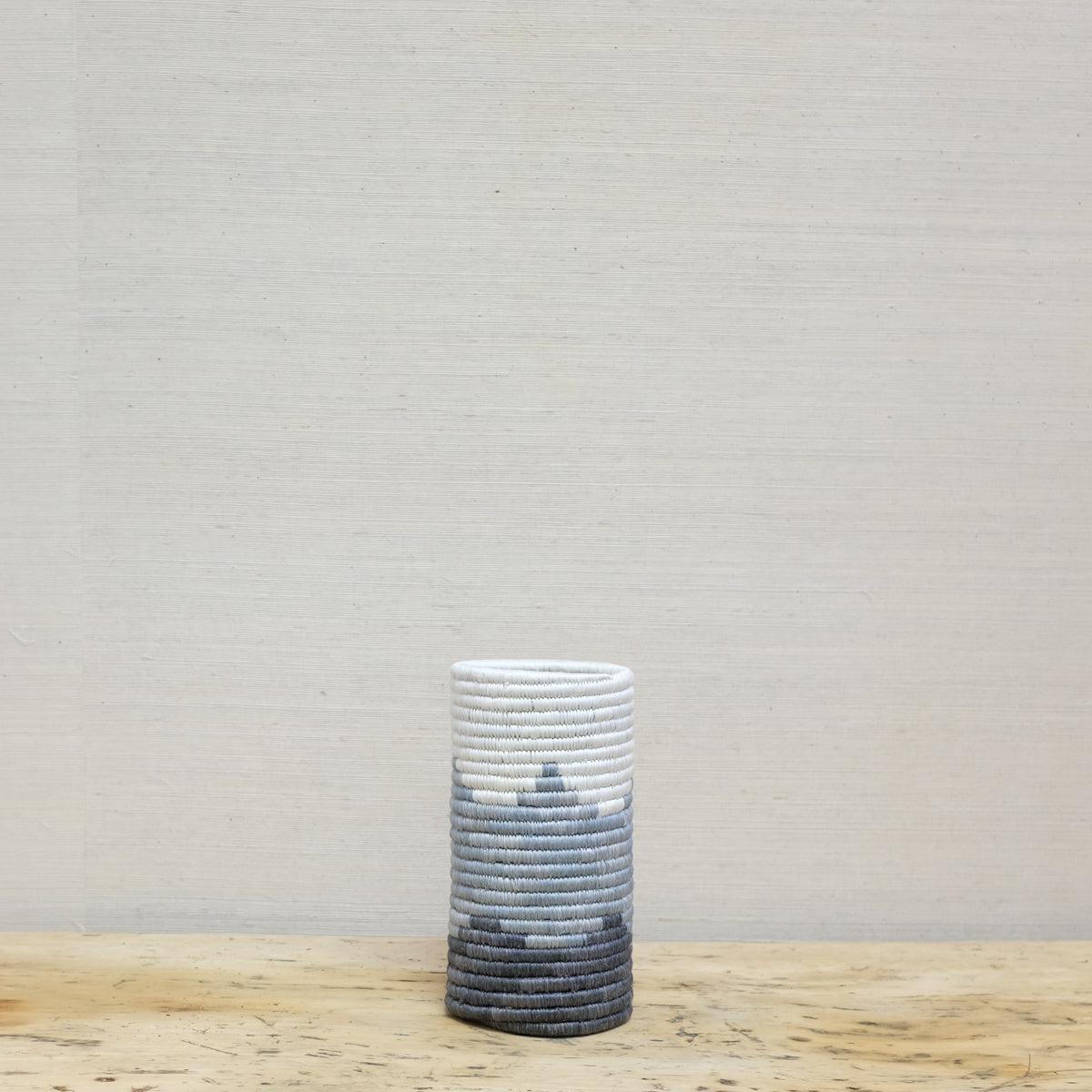 A modern design crafted with a centuries-old tradition to form a textured and woven vase. Groups of women in small cooperatives across rural areas of Uganda in an ethical, fair trade environment weave together organically dyed grass and raffia using a sewing needle to achieve these incredible pieces of art that are unique per vase.

4"W x 8"H
Includes glass insert for water for fresh flowers
Made of natural fibers and grass; do not submerge in water. Use a damp cloth to wipe or spot clean the basket, if needed. Avoid using chemicals or detergents.