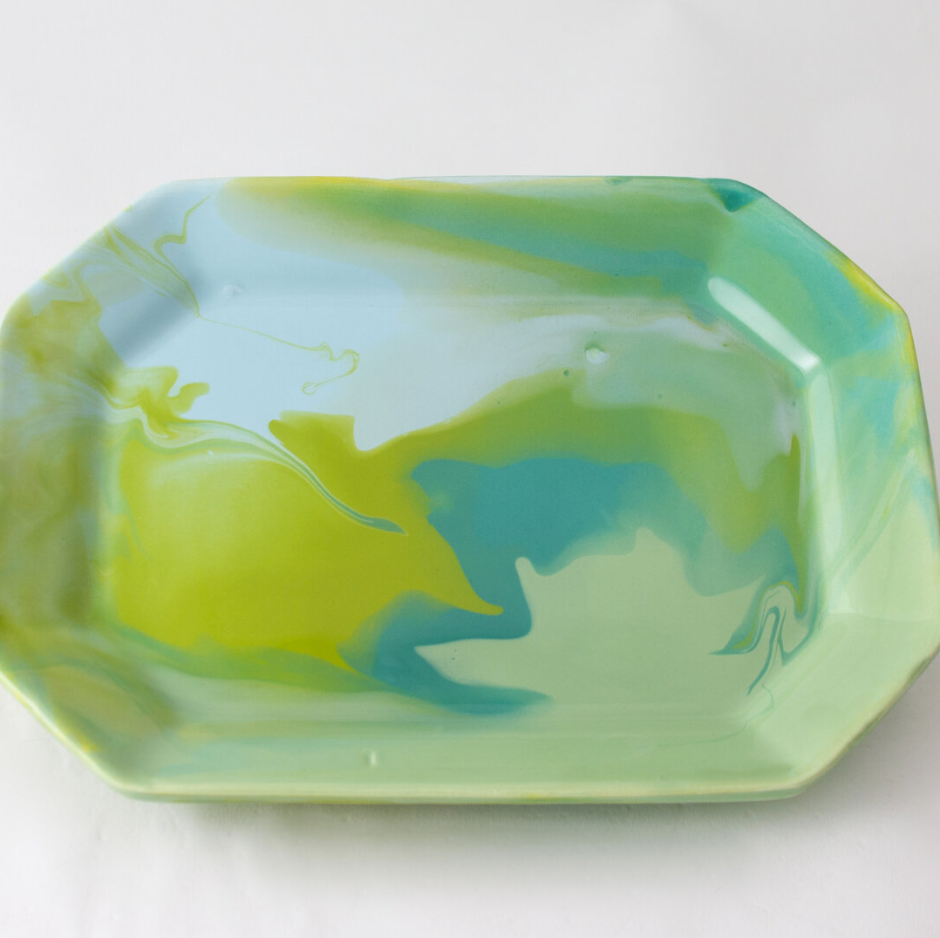 Paul Schneider Ceramics Geode Tray
Using custom glazes, Paul Schneider Ceramics beautifully handcrafts heirloom-quality ceramics in a Dallas, Texas studio. We are so excited to be carrying a selection of his home accessories. With their glossy finish and that clipped-corner shape, the Geode Tray is a thoroughly modern piece that looks completely gorgeous resting on a crusty antique chest. And, the color options? So good. How will you ever select just one? 
8.75"W x 11.5"D x 1.25"H
All handmade items will have some variation in color, size and shape.