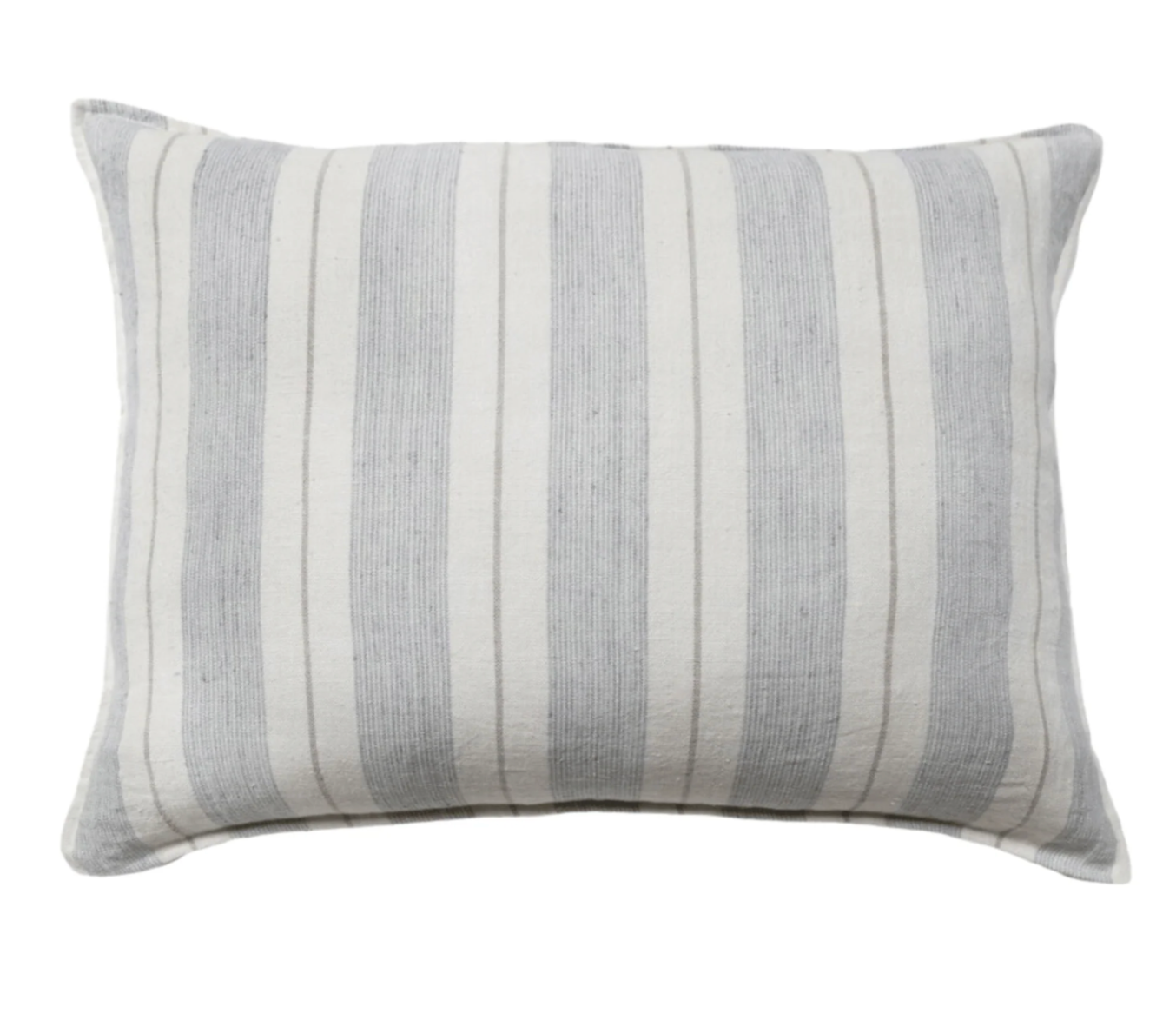 Laguna BIG Pillow by Pom Pom at Home
The Laguna BIG Pillow adds an essential comfort layer to your bed. Sized big, as the name so directly states, for good coverage with fewer pillows (all the men applaud!). We love the texture of the thick linen and the subtle blue and natural striping. Pair a couple of these with white, cream or flax bedding for a soft, relaxing bedroom.
36"W x 28"H

Includes the down insert. Zipper closure. Machine wash cold and tumble dry low.