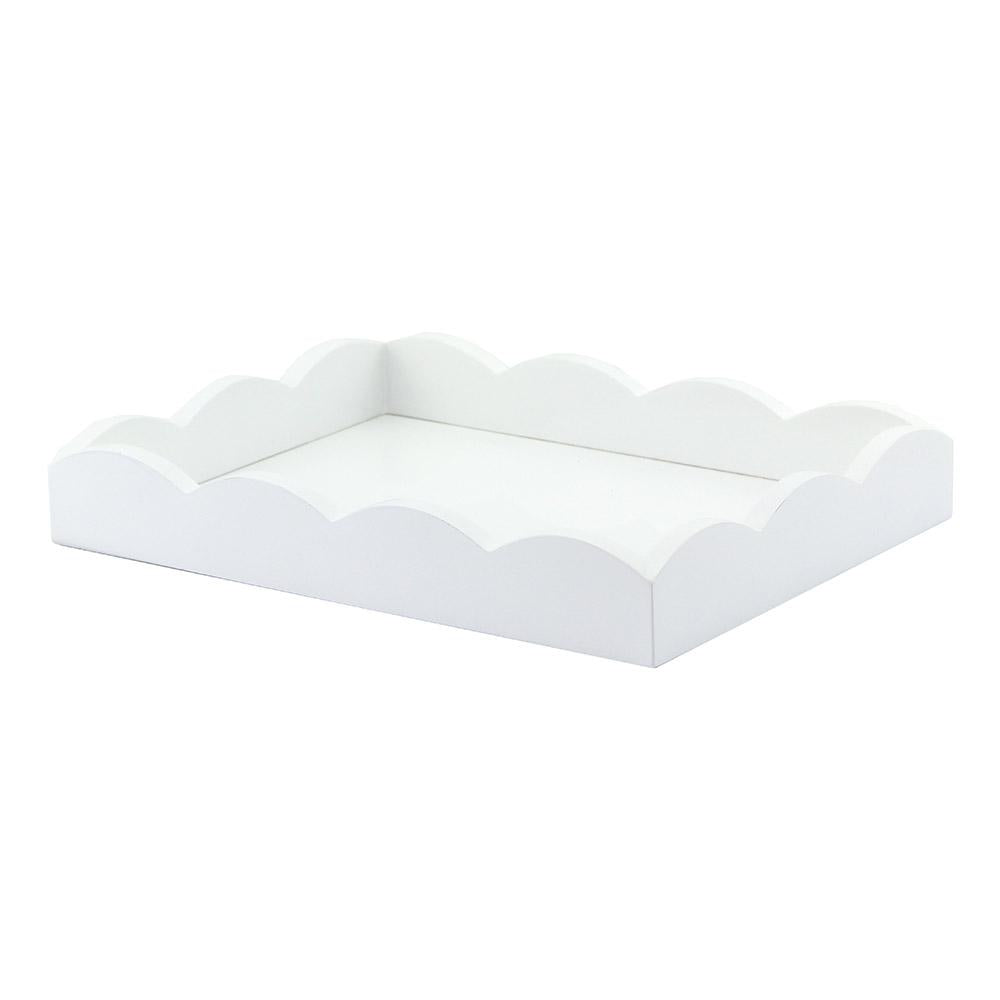 Form and function in high gloss, colorful style. Corral the tv remotes, serve snacks and libations, hold a stack of magazines at the ready for a lazy afternoon. You'll keep your desk or ottoman neat and organized with the scalloped-edge, lacquered beauty that looks good even when it's doing the dirty work!

Small: 11"W x 8"D x 1.5"H
Medium: 17"W x 13"D x 3.25"H
Small has solid sides (no handles); medium has handle cutouts in the sides. Underside base lined with cream velvet.