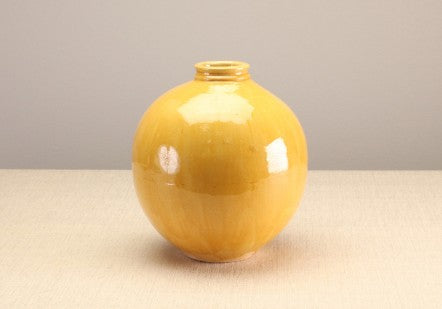 Henan Yellow Small Mouth Jar
The Henan yellow pottery collection is created by a small kiln producer in a village near Luoyang, Henan. A beautiful color and great shape for mixing with other jars or standing alone, the jar is a classic.
10"W x 12"H
Minor variation of color/shape/size is normal for hand-made product.