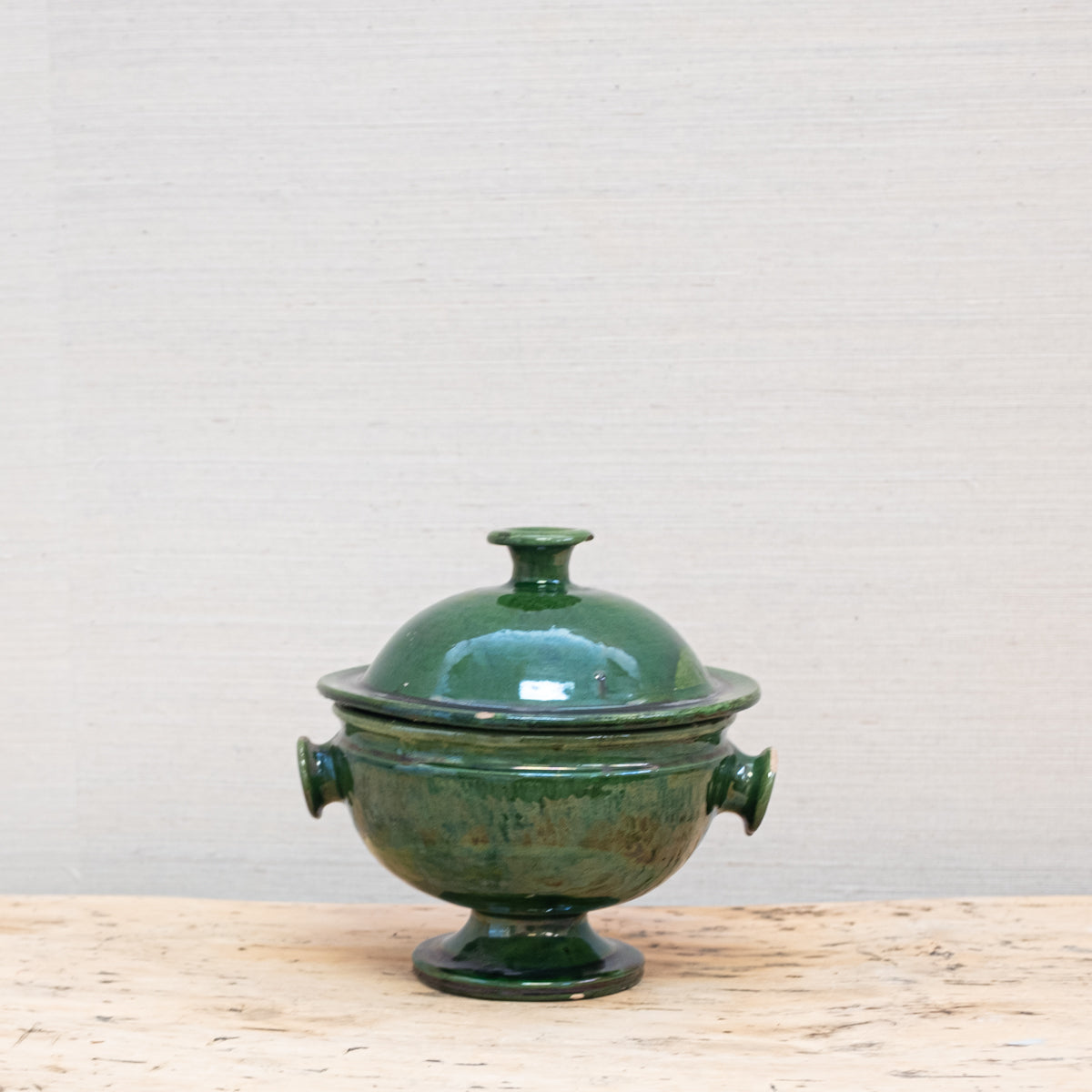 Green Footed Pot with Handles & Lid
With its deep green glaze, this handled, footed and lidded pot is a unique piece of pottery to add to a collection. Or, to start a new one! Perfect for adding color and shape to a shelf or to a tabletop. We only have one so grab it while it is still available. 
10"W x 9.5"D x 9"H
Vintage item with its own unique collection of bumps and bruises; we love it all the more for that.