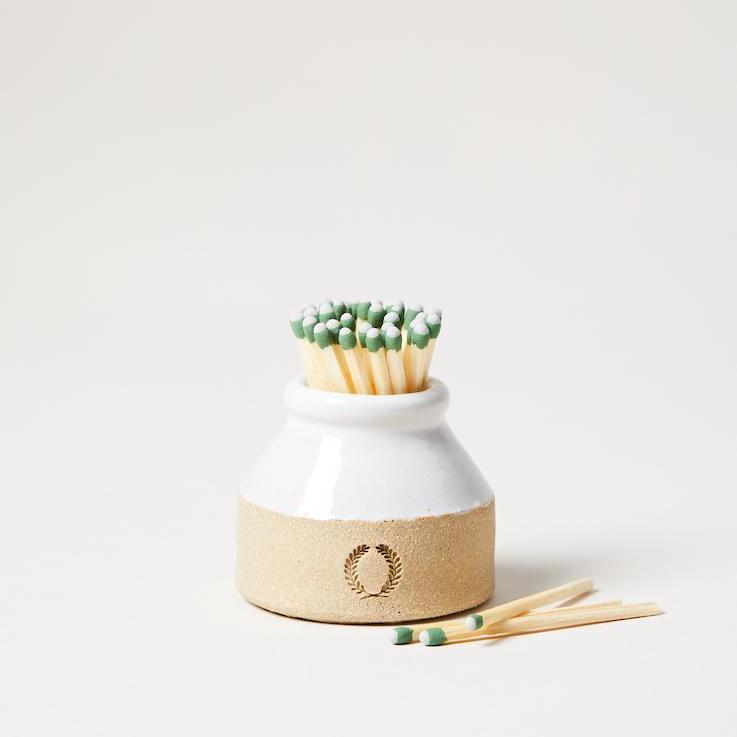 Farmhouse Pottery Match Striker
Think "Perfect Gifts for Others," then remember you can't really part with them either. This is the item everyone in the shop covets. It's small in stature but built to perfection and does its job so well. Gorgeous shapes and stylish utility have met their match. Yes, we went there. Matches are included.
Sizes vary between 1.25"-1.75" wide by 2"-3.25" tall.
Wheel thrown in Vermont.
Durable American stoneware pottery.
Oven, microwave, dishwasher safe.
PS...they make great toothpick holders too!