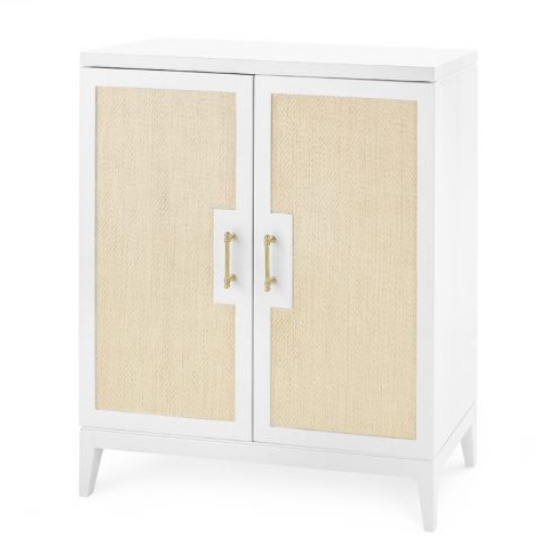 The Connor Cabinet is a fresh take on classic Chinoiserie-styled furnishings. It is presented in today's generous sizing, made from vanilla lacquered grasscloth with custom cast brass pulls for a versatile storage solution too pretty to pass up!
32" W x 12" D x 38.5"H
Features include veneer interior with 2 adjustable shelves, holes for cable access, and European hinges.