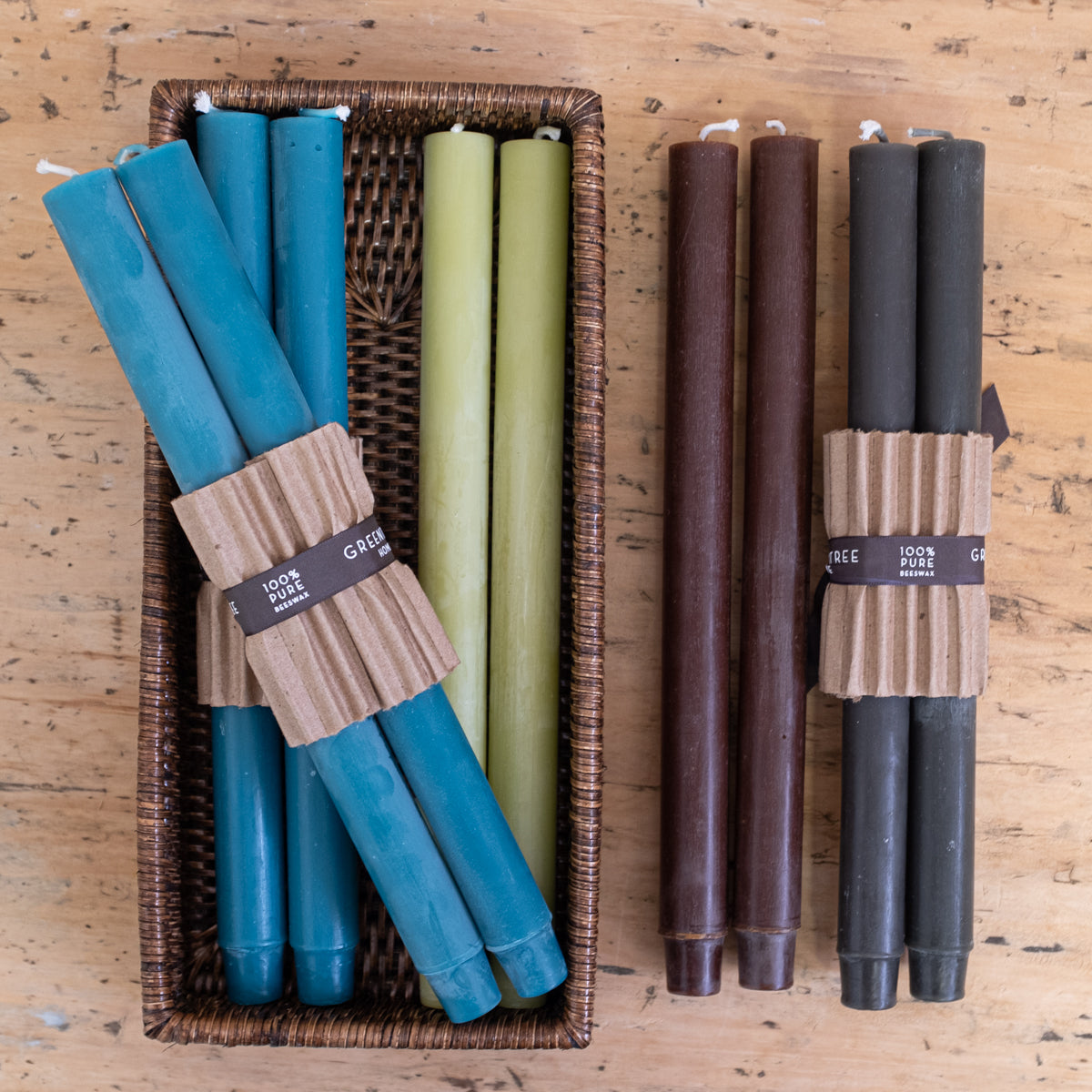 Pair of Church Natural Beeswax Tapers
Modern and stylish in beautiful colors, the church taper might just be the perfect candle. Each one is hand poured and individually finished in the Catskills (we love details like that!). Burning slowly and bright, beeswax tapers clean the air naturally and create a warm ambience.
Our current collection of colors includes Antique (a gorgeous green-y black), Bamboo (a pale watery green), Espresso (a rich chocolatey brown) and Turquoise (aka peacock).  We are taking home a pair in every color and think you might want to also!
1" diameter  x 12"H
Burn time: 12-14 hours.
All tapers have a 7/8" base form bottom, which is a standard taper candle cup size.