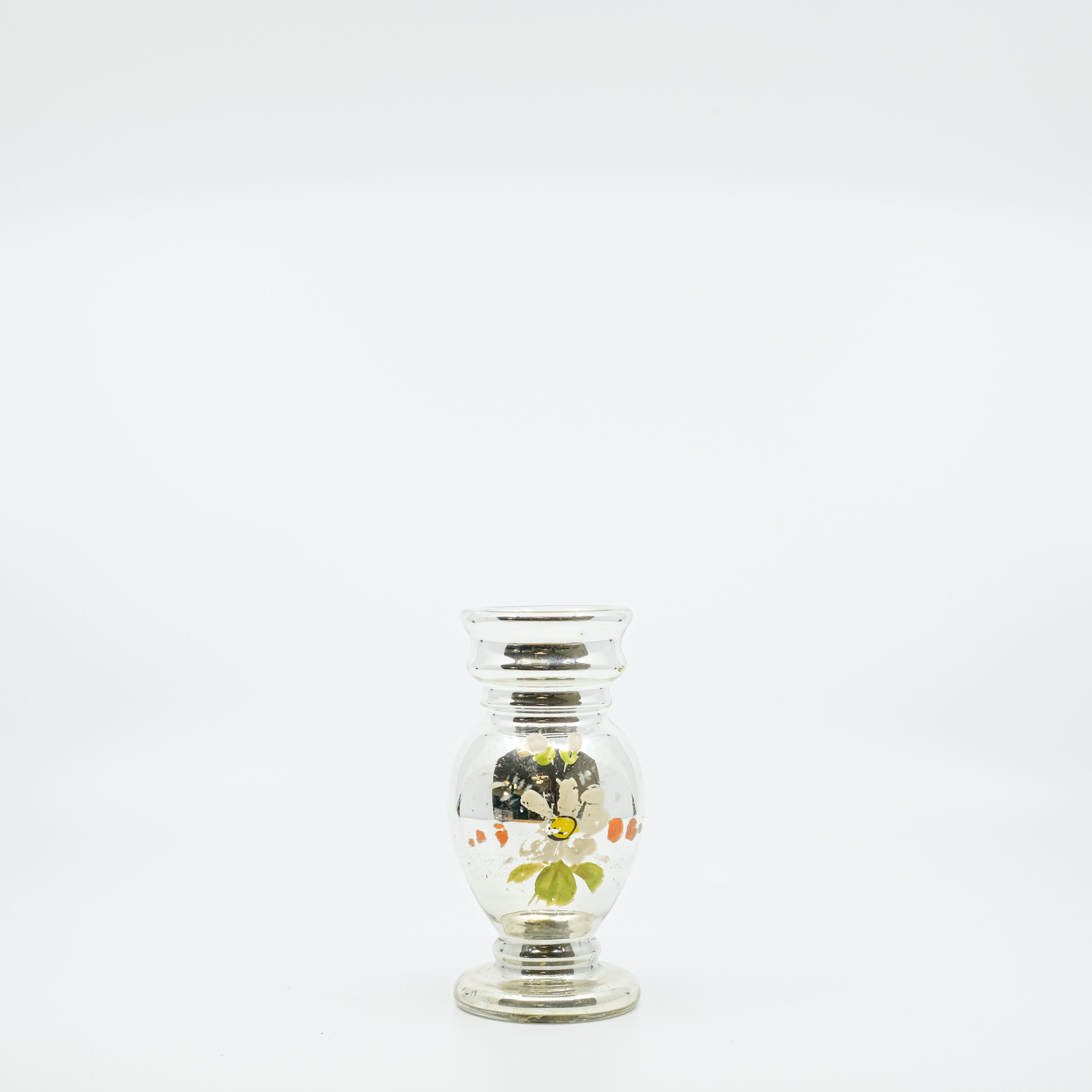 Antique Mercury Glass Vases
Ahh, mercury glass. One of our favorite antique discoveries. Each one a unique and treasured finds. They look so beautiful displayed on dark wood or with a dramatic grasscloth background. And, yes, the whole collection looks wonderful together, but one stand-alone piece can add light and reflection to a setting.
 Please keep in mind that with any vintage or antique item, perfection is not the goal. Faded paint and age spots are just part of the charm.