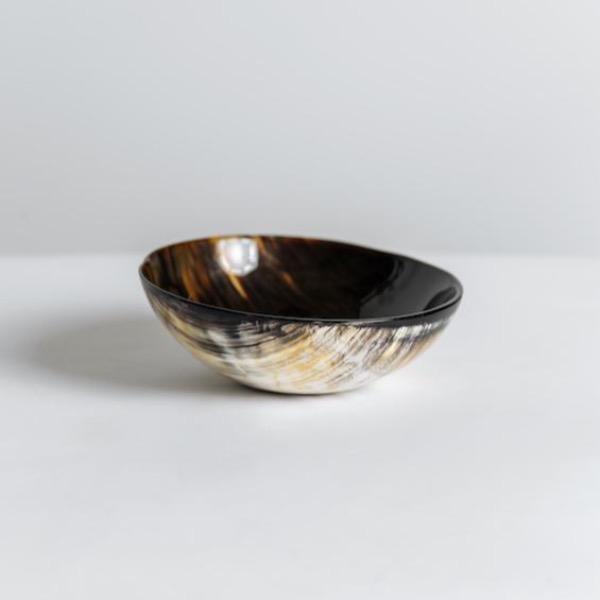 The lovely Asha Bowl, meaning "Life," is handcrafted from natural Ankole cow horn by skilled artisans who heat and mold the horn into its beautiful curve. Perfect on a man's bureau for loose change or a woman's bedside for the forgotten earrings at bedtime. Grab a few because you will find you love them in all parts of the house.
Large: 7.5" diameter
Medium: 5.5" diameter
Small: 4" diameter
Hand wash only with cool water and mild soap. Dry immediately. Heat sensitive.  All natural horn item so sizes and color will vary.