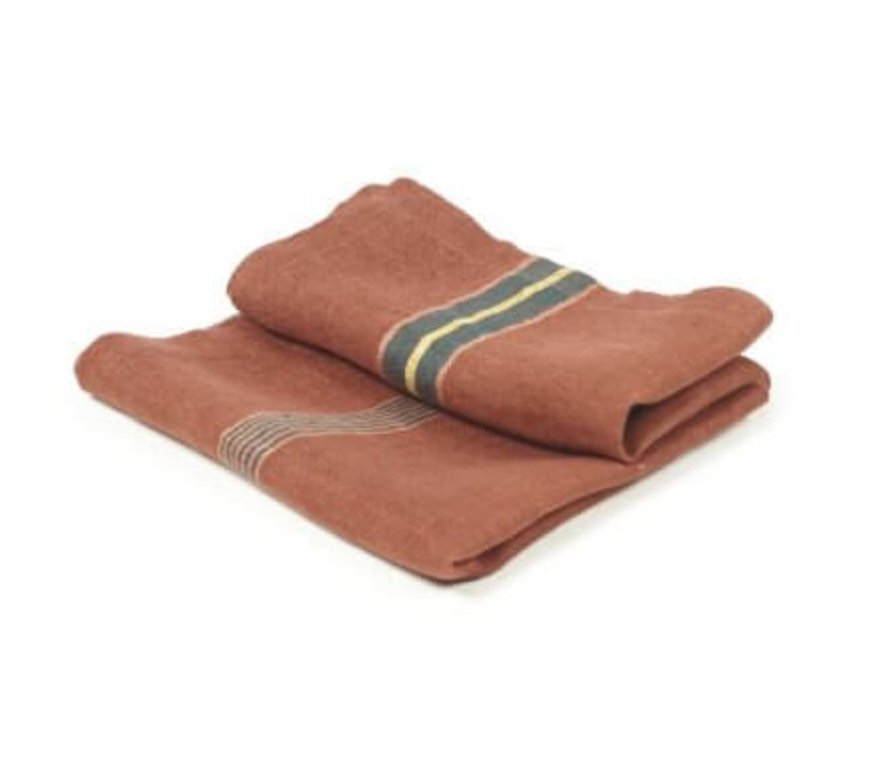 Libeco Belgian Linen Napkin
Of course paper napkins are convenient, but cloth napkins--especially these Belgian linen ones--are so much more beautiful and can be used over and over again. We encourage you to make the switch if you haven't already. 
Open Weave Collection (slightly sheer) -- 16.5" x 16.5"

The Banff napkin has a deep russet background with a chunky teal stripe accented with pink and yellow on one end and delicate teal and pink stripes on the other.
The Mojave napkin has an old rose color background with ecru, teal, and black stripes running across the width, a different stripe at the top than at the bottom.

The Marie napkin features a bronzy-green background accented with delicate black stitching on one end and the same black plus peach and sage on the other.
Twill Weave Collection (solid, not sheer) -- 21" x 21"

The Gypsum napkin is a 

classic, striped napkin in a modern twill construction. An ecru background sets the stage for center motif of varying stripes of black, old rose and teal.
All 100% linen that can be washed or dry cleaned with confidence. For best results, we recommend the following care instructions:
Unfold your linens completely before washing.
Do not overload the machine.
Wash your linens at max. 40°C - 104°F.
Use a mild soap. Avoid chlorine bleach.
If possible, line dry, it's best for linen and the environment.
If using a tumbler, dry on medium heat, do not over dry.
Iron with steam on slightly damp linen (best the inside of the fabric).