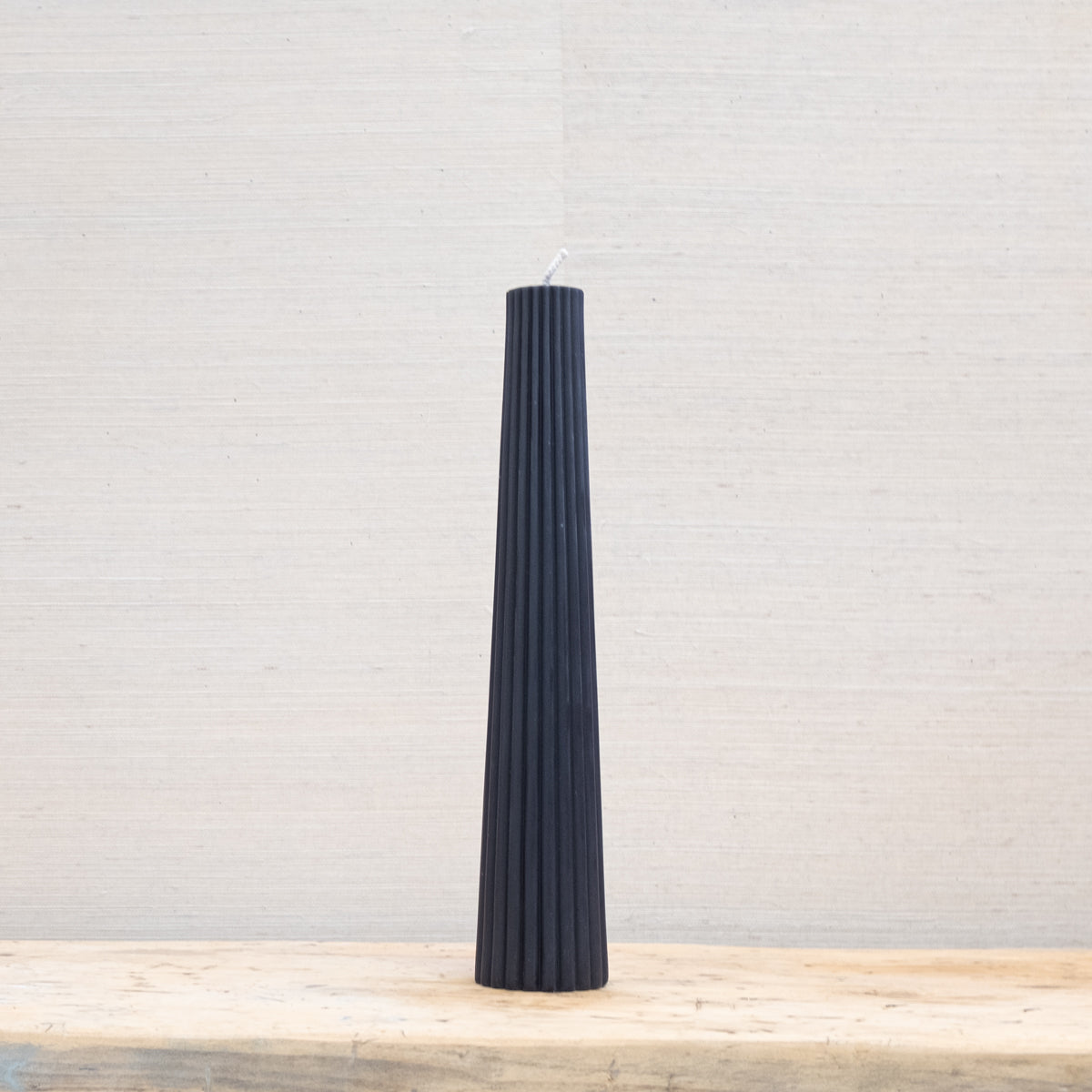 Fluted Pillar Natural Beeswax Candle
The fluted pillar's striking shape offers a modern take on a classic pillar candle. Made from natural beeswax, the pillar burns bright and clean and updates your candlelit tablescape instantly.
Our current collection of colors includes Black, Natural and Antique (center in group photo; a greenish black). Gorgeous together or on their own.
2.5" diameter at the base x 13.5"H

Burn time: 70 hours
Burn on fireproof surface.