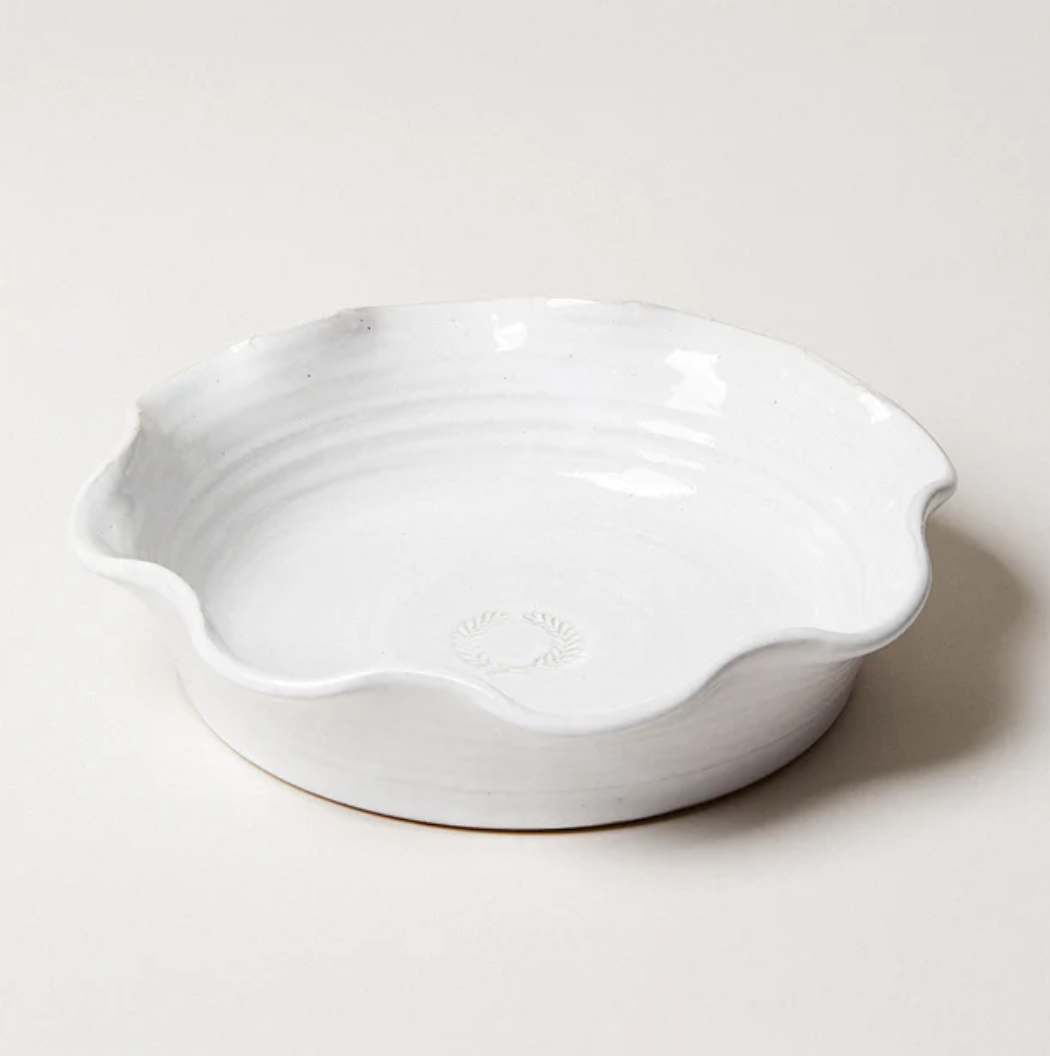 Farmhouse Pottery Laurel Pie Dish
Maybe you baked it from your treasured family recipe. Or maybe it came from the bakery. No one's checking when you serve it up this pretty. Scalloped and sassy all on its own, but throw on a little whipped cream for good measure...
11.5"W x 2.5"H

Wheel thrown in Vermont.
Durable American stoneware pottery.
Oven, microwave, dishwasher safe.