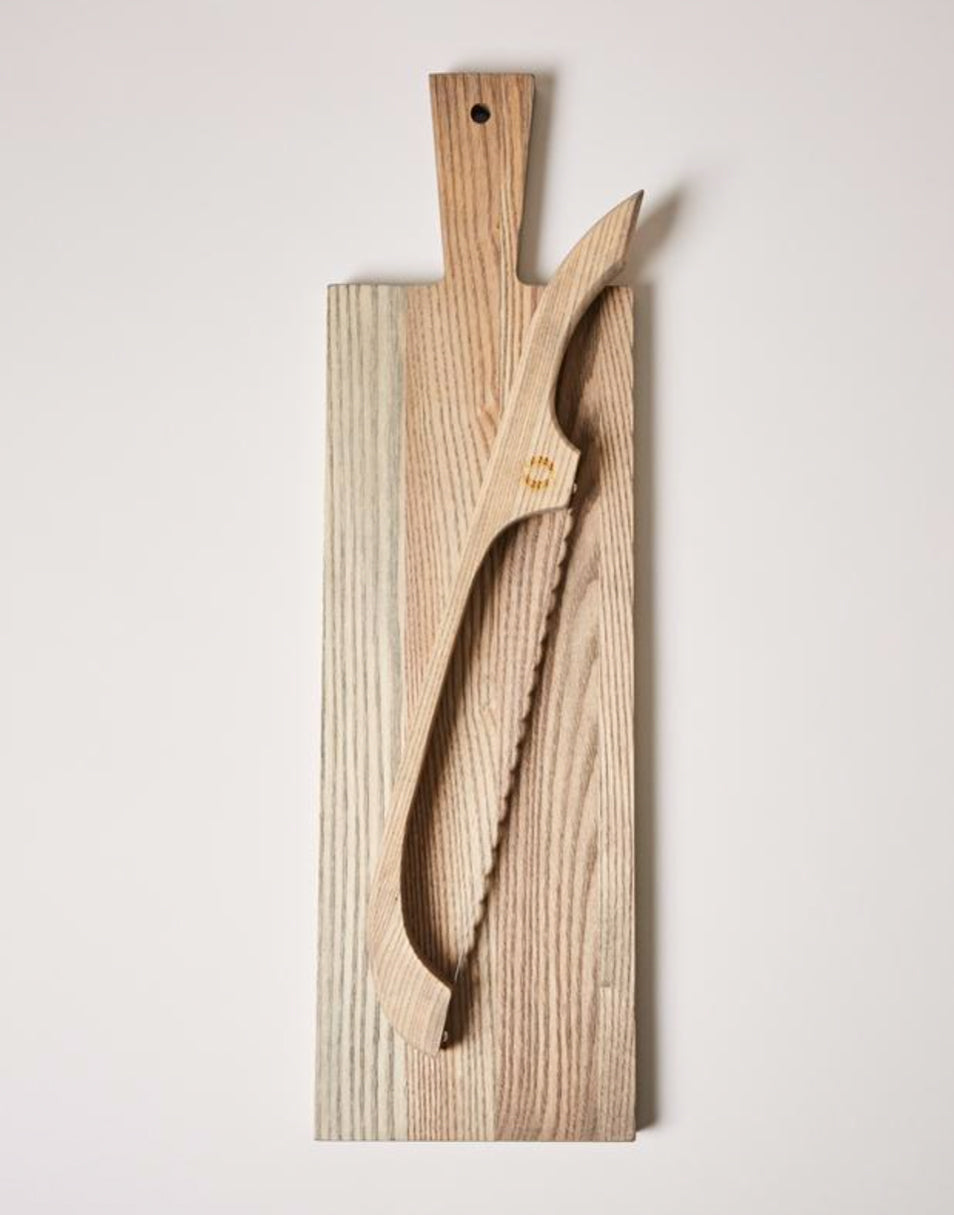 Farmhouse Pottery Board and Bow Set
Farmhouse Pottery's artisans have beautifully reimagined the ancient tradition of breaking bread with American-made wood pantry bread board and bow sets. The set is just right for the host that has everything, and is the gift that keeps on giving at family gatherings and everyday celebrations.
For evenly-sliced bread, saw back and forth without any downward pressure, keeping the bow level. 
Gray Board is 6" x 20" and Gray Bow is 17"
Walnut Board is 15" x varied live-edge widths and Walnut Bow is 17"
Hand wash and dry thoroughly. Periodically coat the blade and wood in mineral oil. 
Made in Vermont.