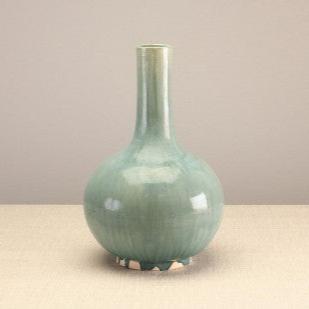 Loiyan Turquoise Long Neck Jar
These turquoise treasures are an updated riff on the traditional blues and greens in the pottery of the Song Dynasty of China. Shop the collection for just the right statement pieces to add to your bookcase or sideboard.
11.5"W x 17"H
Minor variation of color/shape/size is normal for hand-made product. Embrace the beauty of the craftsmanship rather than perfection.