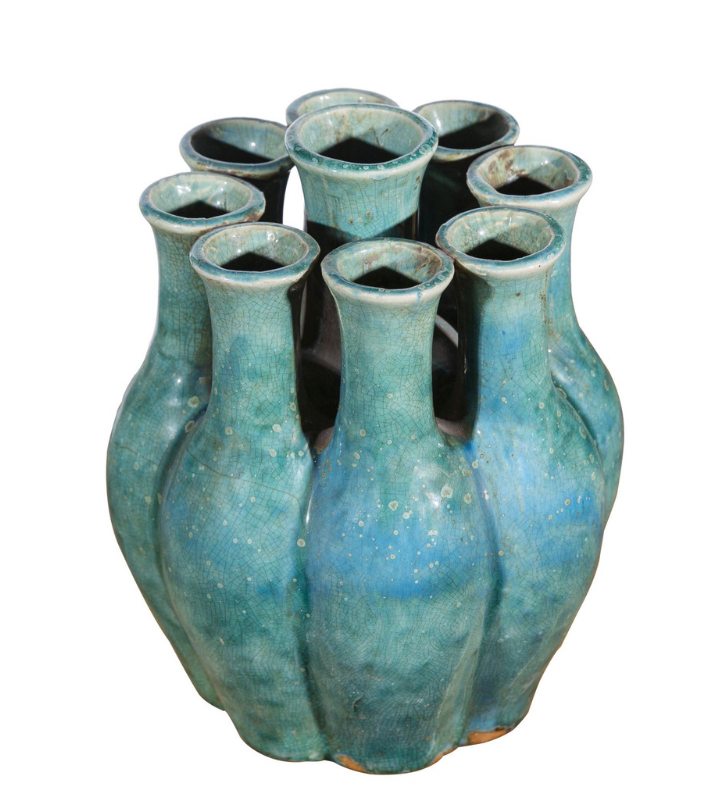 Speckled Green Nine Tube Vase
Hand-made, unique porcelain vase offered in a speckled blue-green glaze. The nine openings hold your flowers upright so that the arrangement has a structure and a presence. Plus, the vase looks so great on its own; who can resist that color?
8"W x 8"D x 9.5"H
No two vases are exactly alike.