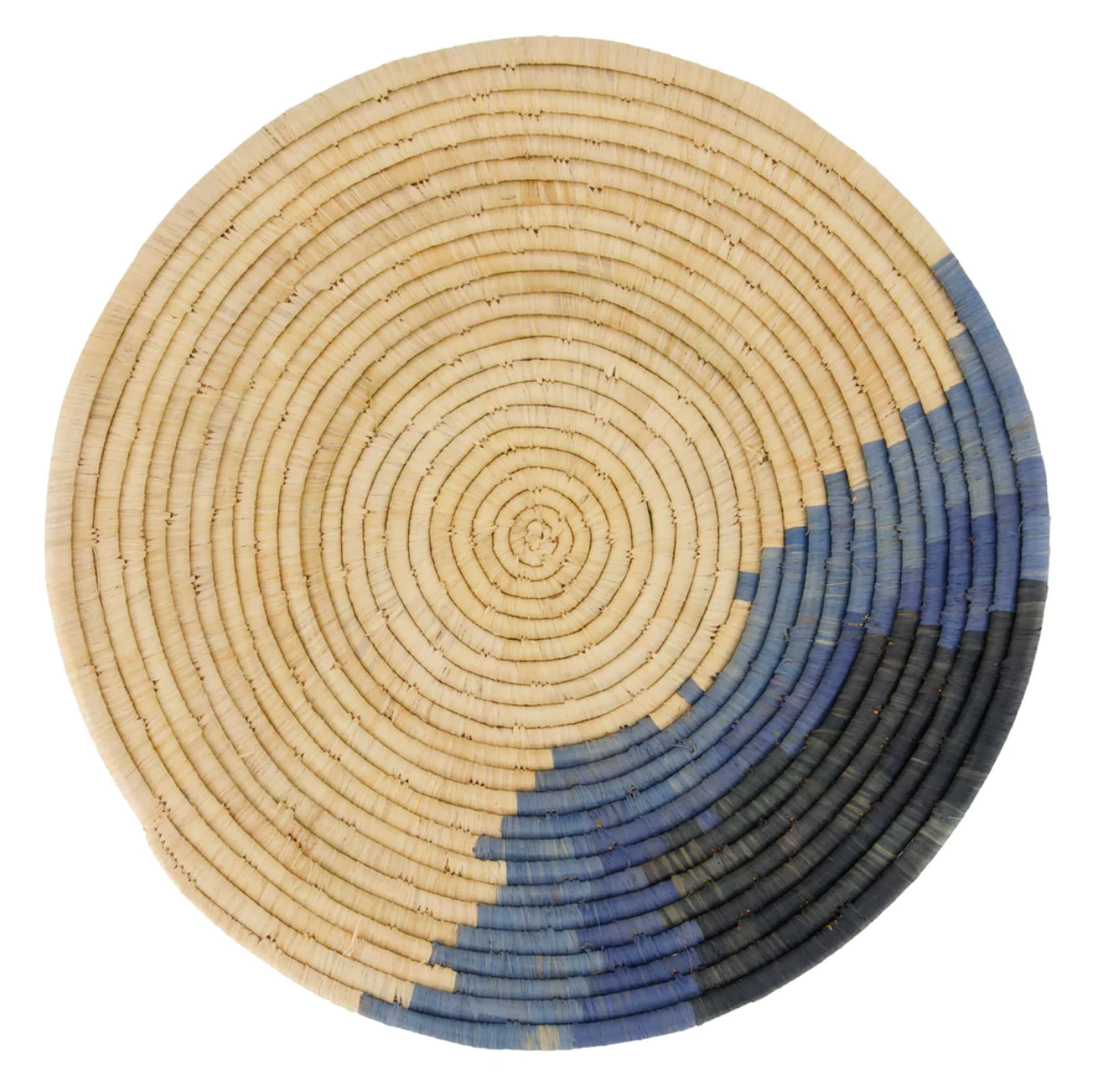 Coastal Minimalism Handwoven Grass Bowls
Beautiful on your wall or a table, solo or as a grouping, these handwoven baskets from Africa have a story behind them. The materials such as elephant grass, raffia, and sisal are grown by the weavers themselves and harvested within the community. The fibers are prepared and organically dyed before being tightly woven and stitched into incredible shapes and patterns. Mothers have been teaching their daughters this craft for hundreds of years, and what a delight that we are able to enjoy their handiwork.
Small 10" diameter
Medium 12" diameter
Large 14" diameter
100% Fair Trade
Sold separately.
Each piece has hang loops on the back to allow for easy hanging in several orientations.