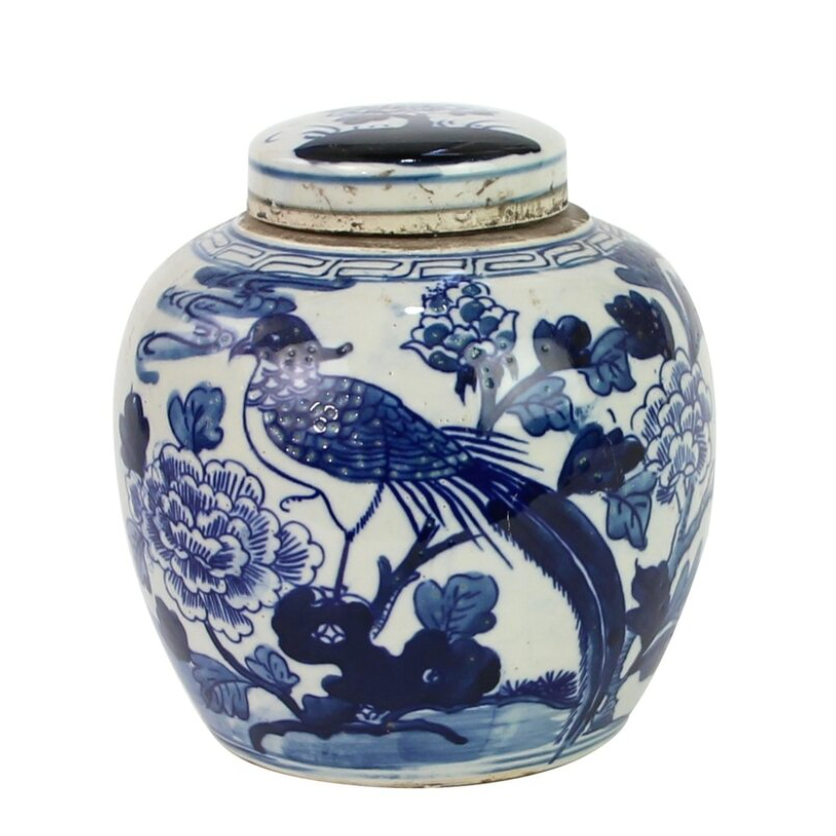 Blue and White Lidded Jar
Classic artistry in blue and white, each lidded jar features hand-painted designs of ancient tradition. Perfect pops of color and interest for your bookcase and entry display. The charm of this porcelain treasure is in its color, design and perfect size.
Pheasant with Peony: 6"W x 6"H
Flower Blossom: 6"W x 6"H
Peony Lotus: 6"W x 7"H
Hand-crafted, hand-painted items: minor variation in color, shape, glaze etc. is part of the beauty.