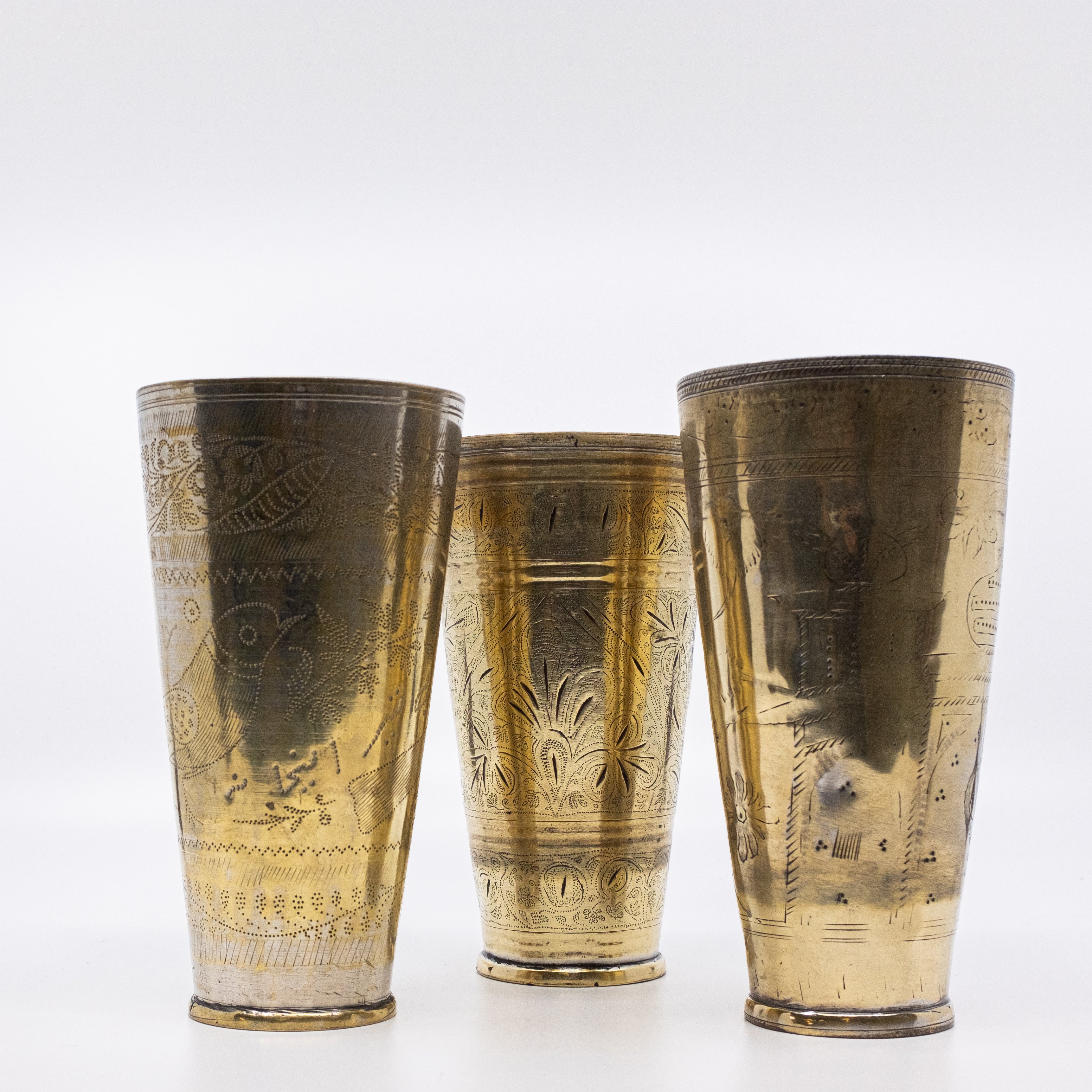 Such a unique find! Dress up your bar or nightstand with nostalgic vintage brass cups. Etched and aged to perfection! We have used them for flowers, but just imagine them filled with makeup brushes. Or maybe small kitchen utensils like wooden spoons. 

3.75"W x 7"H each, sold individually
No two are the same (at least not that we have discovered), but they look great solo or in multiples. Not food safe.