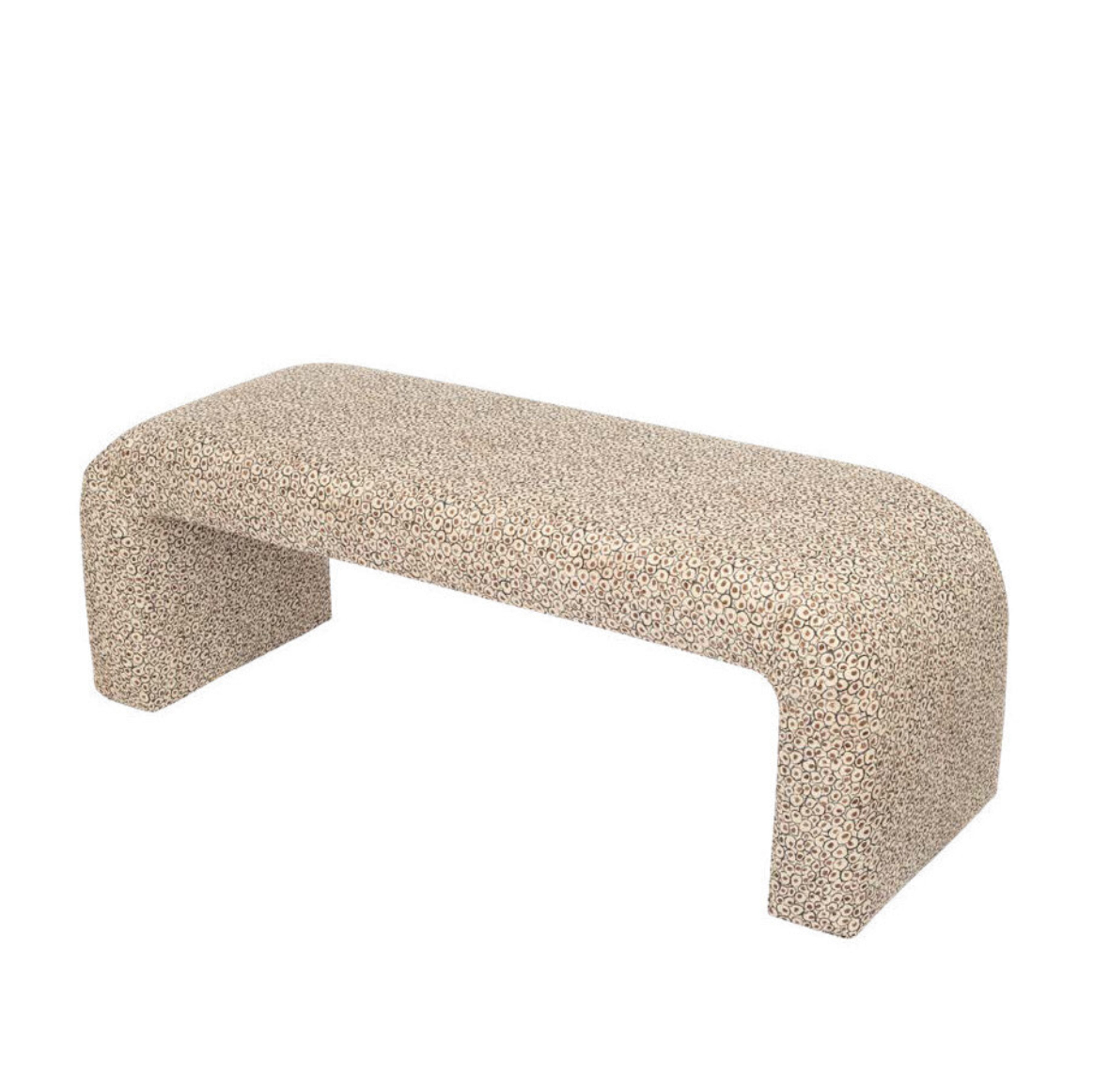 It's tough to decide what's most appealing: the gorgeous curved line or the ultimate comfort. Just settle for both with the stunning upholstered Versace waterfall bench. Try not to stare; we're working here!
$1,910 for Bench 48"W x 18"D x 19"H
$2,030 for Bench 54"W x 18"D x 19"H
$2,150 for Bench 65"W x 18"D x 19"H
Performance Velvet
, 82% Polyester/18% Cotton
Upholstered in your choice of Vicuna, Heron, Jade, Pool or Denim.
Dry Clean.
12 to 15 weeks.