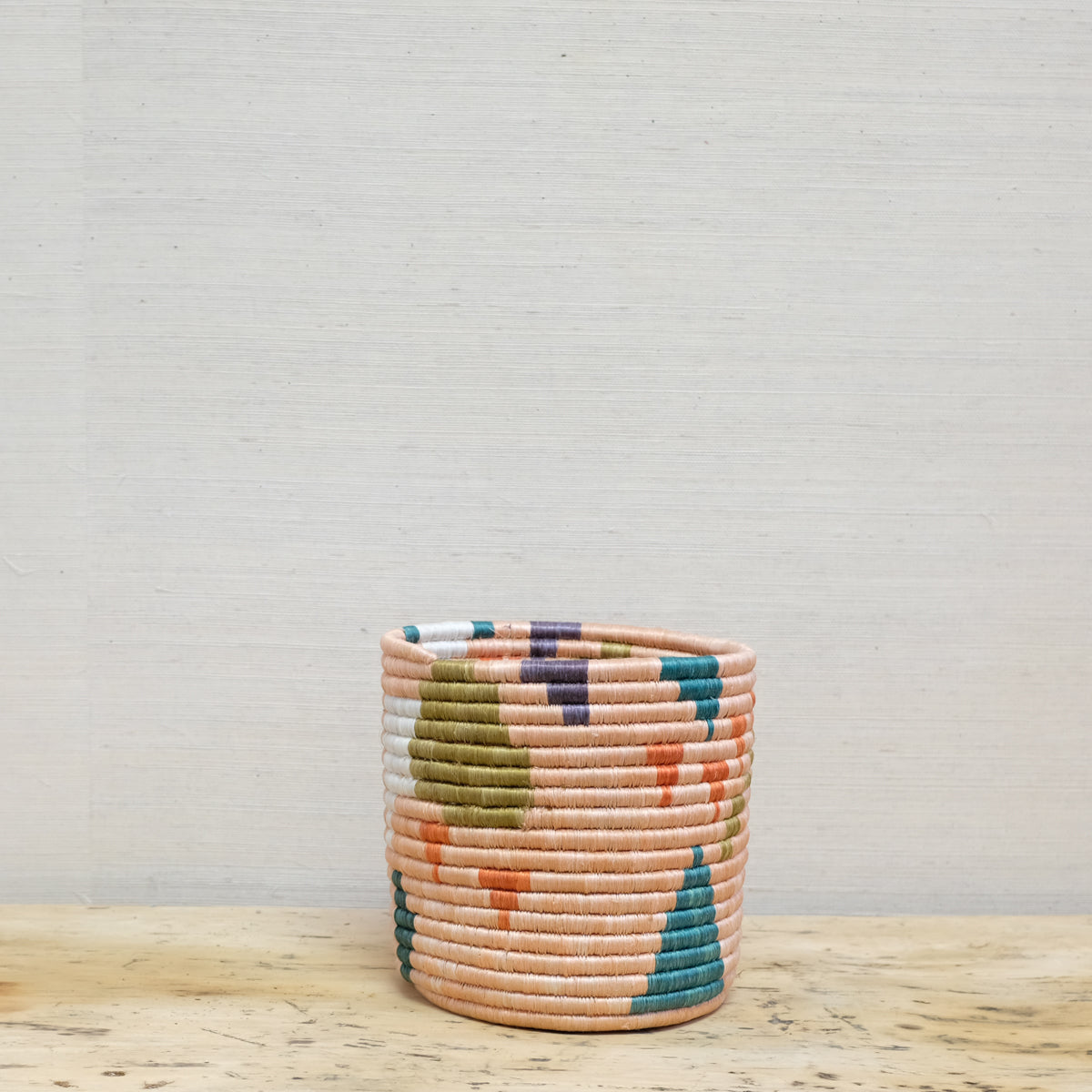 Colorful Sisal Tapered Woven Planter
 Beautiful with a plant or empty, the making of this handwoven basket from Africa has a story behind it. The materials such as elephant grass, raffia, and sisal are grown by the weavers themselves and harvested within the community. The fibers are prepared and organically dyed before being tightly woven and stitched into incredible shapes and patterns. Mothers have been teaching their daughters this craft for hundreds of years, and what a delight that we are able to enjoy their handiwork.
7"W (slightly wider at top) x 7"H
Includes plastic liner in base to protect the basket.
All handmade products will be unique and not exact to the one shown, but very similar.
100% fair trade
Made of natural fibers and grass; do not submerge in water.