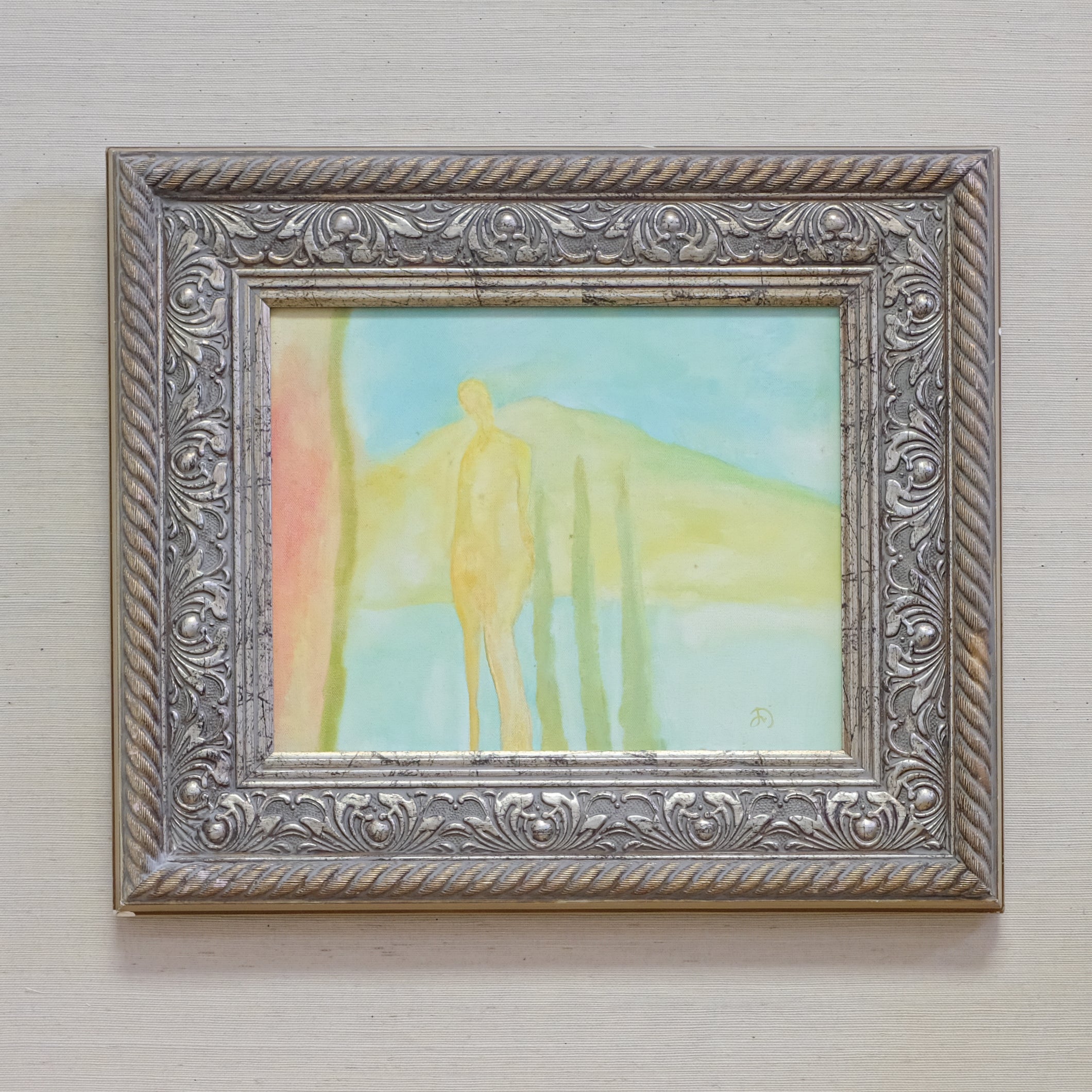 Framed Original Abstract Landscape
Sometimes it is the color in a painting that grabs you and other times it is the content, but you are always hoping to find both. When that happens, you kind of can't take your eyes off the piece and that is what this painting does for us. A thick (4 inches) champagne-color frame surrounds an almost-surreal abstract landscape and figure painted on canvas. The colors offer a vibrancy that orchestras a beautiful contrast with the frame. Can you tell we love this piece?! It is vintage so the frame has some wear and tear on it, but that just shows you that it has had a life before it came to us. Enjoy this work of art as a solo focal point or as part of a collection on a gallery wall; it will shine in either setting.
Framed Dimensions 21"W X 1.75"D X 18"H
Artist unknown to us. Signature on the canvas.