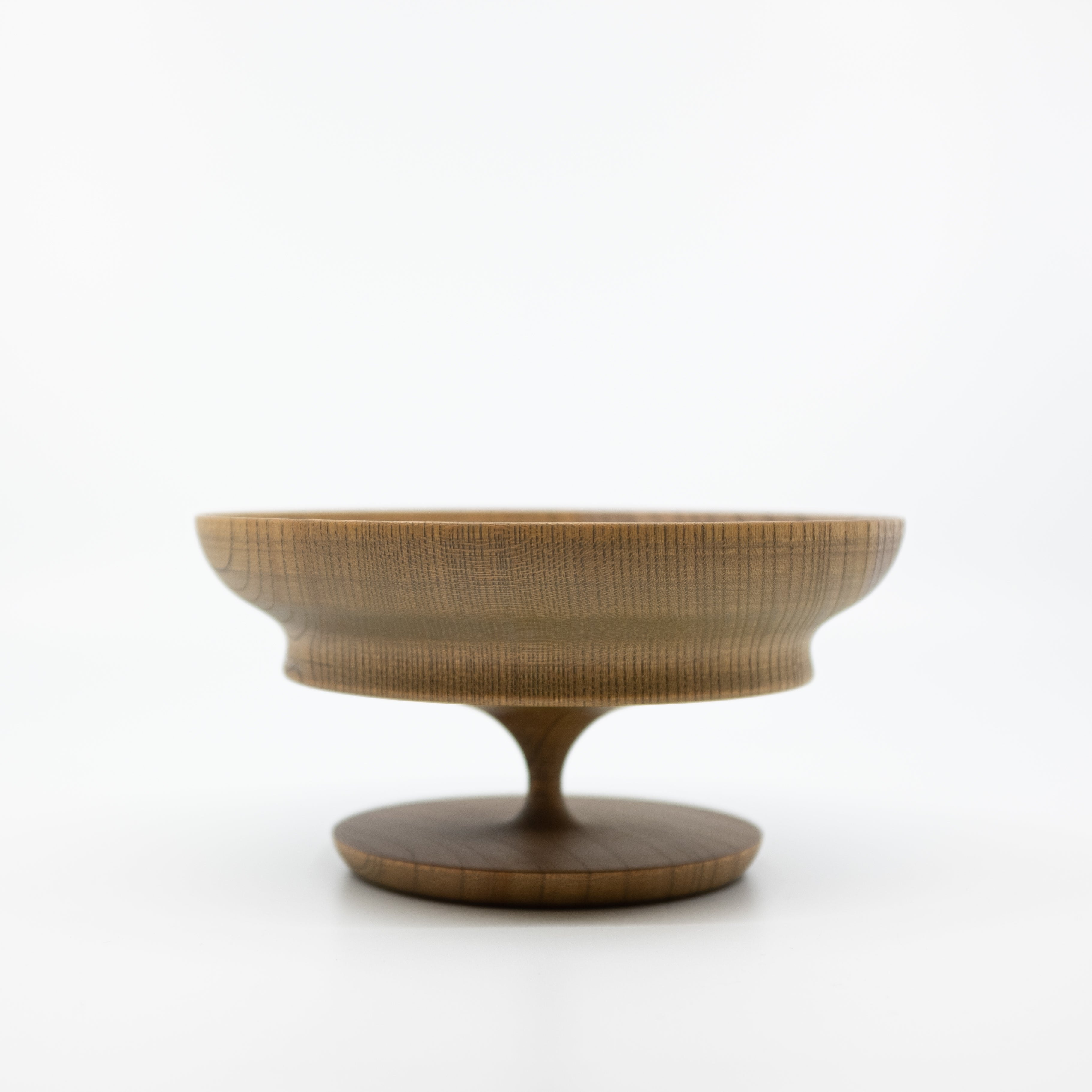 The Sinafu Stand Bowls are made in the Yamanaka Prefecture of Japan where lacquering and woodworking techniques have sustained the craftsman population for centuries. The raised bowls were created with the help of designer Kenichiro Oomori and are intended to showcase the best of Yamanaka lacquerware. Standing on an expertly turned thin wooden stem, items in the bowl seem to float in midair while the curved outer surface is delightful to touch. Select one or more for their function and then enjoy them for their beauty.
Small: 4.25"W X 3"D x 3"H
Medium: 7"W x 7"D x 3.5"H
Large: 8.25"W x 8.25"D x 3"H
Available in Hasori Black or Hotei Smoky Grey finish.

Care: Hand-wash with mild soap. Not microwave or dishwasher safe.