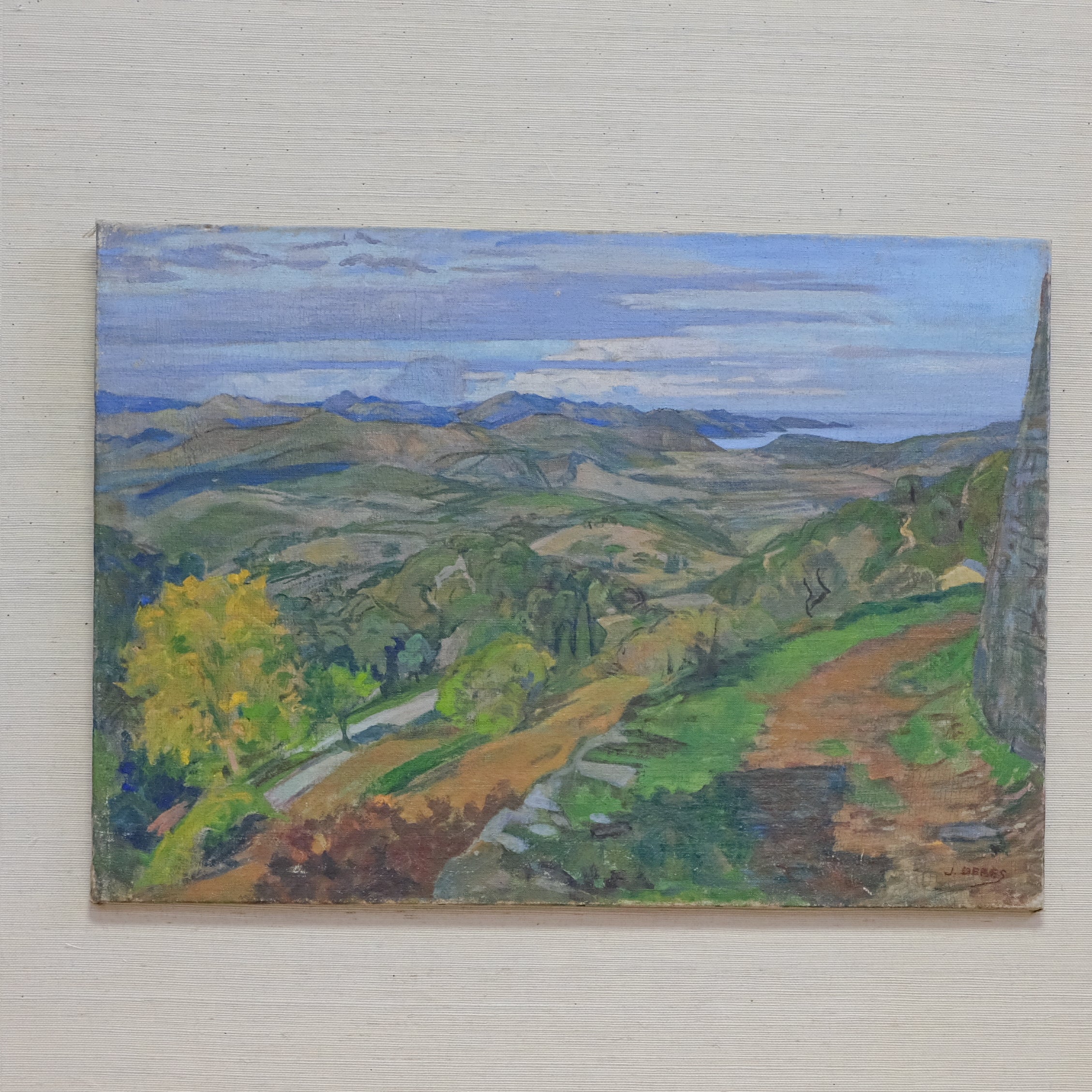 Early 20th c Impressionist Oil Painting
A landscape painting that draws you in and lets you imagine yourself in the valley it depicts. Gorgeous colors in this early 20th century Impressionist-style oil painting make this piece an easy addition to your existing collection or as a first purchase if you are just starting to buy art. A detail we love are the vintage nails along the side used to tack the painted canvas to a board. Definitely consider this painting if you love color, have an easel to fill or just get excited by introducing a beautiful scenic view into your home.
24"W x .25"D x 17"H
Artist signature "J. Debes"